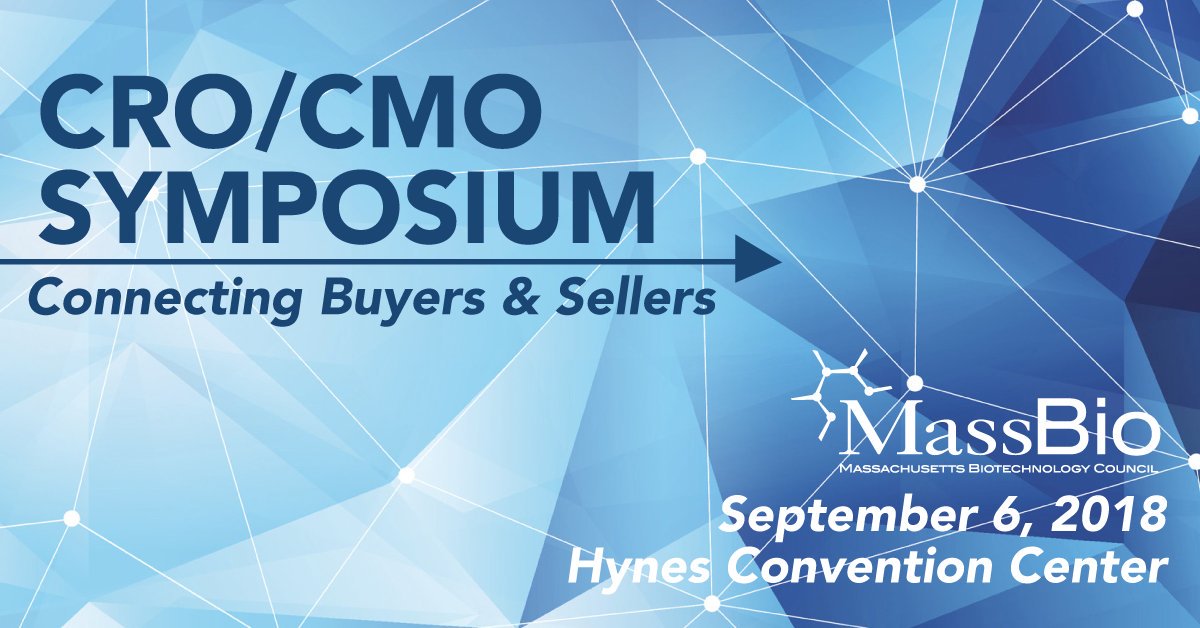 MassBio CRO/CMO Symposium
September 6, 2018
Hynes Convention Center
900 Boylston Street
Boston, MA 02115
For the second year in a row MassBio's CRO/CMO Symposium is joining forces with Biotech Week Boston for this year's event. This symposium has historically gathered over 300 attendees to discuss and evaluate the best practices in shortening time to market. This year, as part of Biotech Week Boston, they will invite Pharma and CRO/CMOs to join the conversation.
Through a series of conference-wide panel discussions and breakout sessions, they will evaluate the strategies that have evolved in outsourcing and strategic partnerships in pre-clinical, clinical and manufacturing, and commercialization.
The program will also include a well-trafficked Exhibit Hall, significant networking time during breaks and a closing reception.
If you'll be there be sure to visit us at our exhibit and learn more about how our excellent service, modern facility and cutting edge technology can make a difference for your projects.
Want to speak to someone sooner? Call us at 603-893-3758 to talk to a representative or email sales@bostonanalytical.com.